about us
we're m/f people. everything we choose to own supports a feeling of calm. if we own it, we've picked it carefully. if it's in our homes, it's clean. it's highly functional, supports efficiency and it's of exceptional quality.
what we wear has earned a place in our lives. it's made with care from fabric of unparalleled softness and it only improves over time. what we wear is sometimes shared. on each new body, it is new. we wear what makes us feel comfortable. we wear what makes us feel most like ourselves.
because for us—less is everything.
---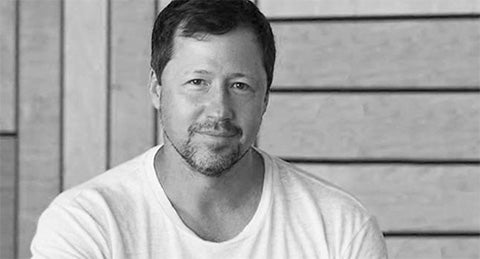 greg alterman
founder
in the late spring of 2015, our founder, greg alterman, found himself at home for six months, convalescing after a brain hemorrhage. the hemorrhage made greg highly sensitive to visual noise—vibrant colors, branding on products, and clutter. he realized that in order to support his healing, he needed to bring a sense of calm to his environment. he carefully decluttered the house he shares with his wife and four children, reducing all that was visible down to beloved essentials that contributed a feeling of calm. suddenly, a sense of serenity had finally arrived. out of this great peace, greg began to experience a desire to create a company founded on the principles that he had applied to his home: an emphasis on owning just a handful of valued things—items that earn their place in our lives, have incredible craftsmanship, exceptional performance, calming design, and the ability to service all. clothes built to last and crafted from the softest materials on earth. daily essential items that live with us so quietly and so comfortably that they disappear. allowing the eye to focus on family, on nature and sharpening an awareness of the present moment to step forward.